Hazelwood Central to Host Special Olympics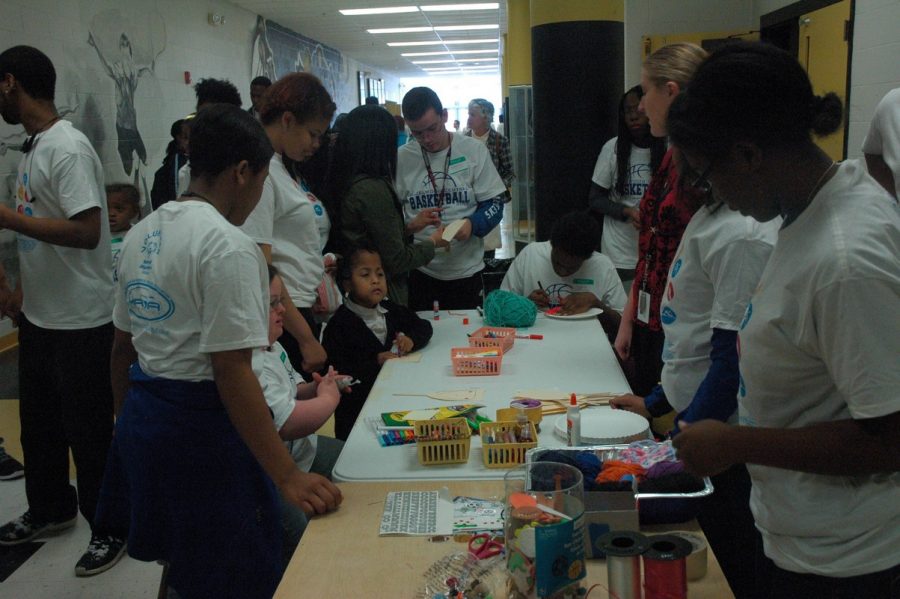 Serena Cayetano, Editor
March 6, 2017
Hazelwood Central High School will host a Special Olympics event on Tuesday, March 7th. This is an annual event in which students who receive special education all over north county come together for activities and games.
The idea behind the event is for special needs students to have a good time and to have buddies who will support them. During this day there are many activities planned, including basketball, other athletic games, and a "Victory Village," where different clubs will have their own carnival-type activities.
This is an exciting event for many students.
"Basketball is really fun to me and I love that my buddy had loved to play as well," said junior Kalen Harris. "A lot of these activities are a fun thing for the students many seemed to show a lot of love for Victory Village as well as just being around the kids."
Junior Myles Hinton worked the Special Olympics last year, and feels like this event is a good opportunity for special needs kids to do an activity they might not normally get to experience.
"I had fun and I think it was fun to help out people who normally don't get to do stuff like that," said Hinton.
The day begins with all the high school volunteers coming from their 5th hour classes and meeting their buddies. After a quick meeting, the participants and buddies move between the gym, where they can play basketball and other activities such as face painting, crafts, marker painting, ring toss, ball toss, hockey puck, and the Victory Village, where the participating organizations host carnival-type games.
During this event many snacks are provided as well as food. Snacks range from popcorn to snow cones. Besides games the food interests many of the students. Lunch, including hot dogs, chips, and drinks, will be served to the participants, and was a big hit last year.
"The food was pretty good last year I loved the snow cones and my buddy did as well," said junior Ariana Gaydon.  
This event takes a lot of work and a lot has gone into the planning of this event. The organizers, Mrs. Hill and Mr. Facchin, planned many of the events and oversee everything that goes into this event during the day. Beforehand, the sponsors paired buddies with the kids, ordered t-shirts, made sure all the schools are prepared to come and know what time to get here.
Many like the idea of Special Olympics because it's a very good thing for the kids and is something good for them to do.
"To me it's a wonderful event because we're all really fortunate & makes us all empathetic," said Hill.
Even though the event is a huge undertaking, according to Mr. Skinner, assistant principal, the school benefits too because it's a good way for the community to bond.
"I think that it's a wonderful way we come together as a school community I think it's a great way the kids come together and support each other and activities where everyone wins," said Skinner.