Review: Fresh Italy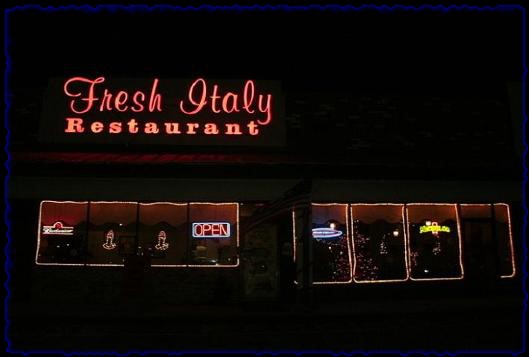 Hang on for a minute...we're trying to find some more stories you might like.
Located at 119 Florissant Oaks Shopping Center in Florissant, Fresh Italy is a deceiving venue. Most do not expect much of restaurants of its size, expecting the kind of "Hole in the Wall" quality most restaurants of its nature fit into. However, do not be fooled by its small size, for Fresh Italy is a fantastic restaurant serving quality Italian dishes from 4pm to 9pm every day of the week except Monday.
When me and my family entered, we were given the great start of a friendly hostess who maintained complete professionalism and composure despite how busy the place was when we entered. The restaurant gave off a feeling of friendship and warmth, something to be expected of an Italian atmosphere. We ordered and proceeded to chat as one would.
Perhaps one complaint I could have is that it took quite a while for the food to be ready, although this can likely be attributed to the fact that the establishment was packed, and it does take some time to create a great Italian meal.
That said, I ordered Stuffed Mushrooms for an Appetizer, and the Chicken Fettuccini Alfredo, and they were both amazing. While the dishes themselves are not breaking the realms of creativity, they nonetheless taste amazing, the sauce being the perfect texture, with a wonderful savory and creamy flavor.
My father ordered the Chicken Picatta, my mother the Steak Marsala, and my younger brother the Chicken Modiga. While they gave me no specifics, they all testified to their meals being wonderful and prepared to their highest expectations. All of these meals were within the $14-$18 price range, which we found most definitely fair for the meal's quality, but may scare away some.
So, if you may be planning some sort of an event, whether it be time with your family or a date with your significant other, do not let your eyes pass by this place like you would most places of its size. Give it the chance, and I believe that Fresh Italy would easily become one of anyone's favorite restaurants.